こちらのウェビナーはすべて英語で開催されます
This Webinar be held entirely in English
Sessions
The Basics of Cross-Border E-Discovery
A brief roadmap, technology discussion, & key court decisions
Presenter: Judge Andrew Peck, Tony Andriotis
Analytics in Cross-Border E-Discovery
Moderated Discussion
Panelists: Judge Andrew Peck, Tony Andriotis, Vlad Lobatchev
Audience Q&A
Panelists: Judge Andrew Peck, Tony Andriotis, Vlad Lobatchev
Speakers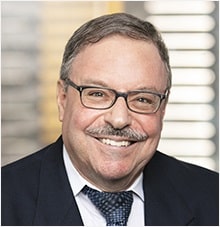 Andrew J. Peck, Senior Counsel (DLA Piper)
The Honorable Andrew J. Peck served for 23 years as a United States Magistrate Judge for the Southern District of New York, including a term as Chief Magistrate Judge from 2004 to 2005.
Judge Peck is recognized internationally for bringing electronic discovery competency to the attention of both the judiciary and bar. Indeed, he is widely described as the first judge to tackle the subject of e-discovery head on, most notably in the influential 1995 decision Anti-Monopoly v. Hasbro, in which Judge Peck found that "it is black letter law that computerized data is discoverable if relevant." Also among his legacy rulings is the 2012 employment class action Monique Da Silva Moore, et. al. v. Publicis Groupe & MSL Group, the first judicial decision approving the use of technology-assisted review. By 2015, Judge Peck declared in Rio Tinto v. Valle that it was black-letter law that if the responding party wished to use TAR, courts would allow it. In the third of his trilogy of TAR decisions, Hyles v. City of New York, Judge Peck ruled that neither the requesting party nor the court can force an unwilling responding party to use TAR.
At DLA Piper, Judge Peck advises on innovative and efficient solutions to the challenges of information management, both within and outside the litigation context. He frequently speaks at conferences concerning eDiscovery issues. Since joining DLA Piper, Judge Peck has been retained to serve as special discovery counsel to clients and law firms, and to submit expert reports in state court cases. Judge Peck is ranked by Chambers and Partners in their Chambers USA guide in Nationwide E-Discovery & Information Governance with market observers identifying him as a "very unique asset" and peers reporting "[t]here's nobody who knows the law better." The Legal 500 United States also recommends Judge Peck with sources noting that he "is renowned for his knowledge and hands-on approach. He's pragmatic and direct. He also is committed to learning about the most current trends in technology for litigation."
Judge Peck also is available to serve as an arbitrator, mediator, Special Master, and eDiscovery expert witness. In addition to serving directly through DLA Piper, Judge Peck is on the arbitration and mediation rosters of the American Arbitration Association (AAA), Federal Arbitration, Inc., National Arbitration and Mediation (NAM), and Resolute Systems, LLC. He also is on the International Trademark Association (INTA) Panel of Trademark Mediators.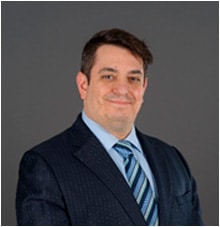 Tony Andriotis, Partner (DLA Piper)
Tony Andriotis leads the Disputes and Regulatory team at the Tokyo office of DLA Piper. He has extensive experience in the area of international arbitration and has acted on behalf of Japanese parties in JCAA, ICC, SIAC and ICDR arbitration.
Tony frequently speaks on matters regarding international arbitration and cross-border dispute settlement throughout Asia, and is listed as an arbitrator with the Asian International Arbitration Centre, the Korean Commercial Arbitration Board, the Shenzhen Court of International Arbitration, and the Japan Commercial Arbitration Association, where he also serves as their Professional & Institutional Relations Officer.
Tony currently serves as an ICC Belt & Road Ambassador and is President of the Greek Chamber of Commerce in Japan, and an Adjunct Professor/Part-time Lecturer at Keio Law School, the Tokyo campus of Temple Law School and Humboldt University in Berlin. He is a graduate of Cornell University and the Fordham University School of Law. Though residing in Japan for over a decade, Tony is a native of New York City, where he previously clerked for a federal judge at the United States Court of International Trade.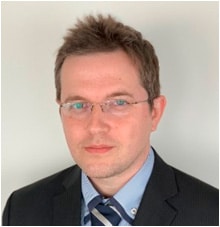 Vlad Lobatchev, Director of Engagement Management and Data Science (FRONTEO)
As an Engagement Manager and a Director of Data Science and Strategy, Mr. Lobatchev is responsible for ensuring that our clients always receive top-tier customer experience and best-in-breed technology to enhance their e-Discovery workflows. He draws on his extensive professional experience and legal background to guide development and implementation of innovative technological solutions and workflows on client engagements. Prior to joining FRONTEO, he was an attorney for two years specializing in general corporate and finance law – taxation, contracts, corporate formation, and administration.
Moderator
Brian Moore, Technical Fellow (FRONTEO)
Shiho Tanaka, VP, Sales and Marketing division (FRONTEO)